Few producers in music can rival the pedigree and resume of Grammy-winning producer, mixer, songwriter and multi-instrumentalist Greg Wells. The man The Police's Stewart Copeland once dubbed "the studio Swiss Army knife" for his wide range of skills has crafted hits on more than 125 million units sold, from the worldwide smash soundtrack of The Greatest Showman, Adele, John Legend, Taylor Swift, Twenty One Pilots, P!nk, Keith Urban, Deftones, Katy Perry and OneRepublic. A renowned musician on many instruments, Wells' career has transcended sonic guidance, as the fluent pianist, guitarist, bassist, and drummer has mastered the balance between hands-on help and drawing out an artist's own sound regardless of genre.
In contrast to many of his peers, Wells' career has never been about creating an aural stamp to imprint a "signature sound." Despite his vast knowledge and lifelong interest in music, Wells prefers to be a guiding sensei in the studio rather than an overshadowing presence. "You have to jump into the pool with the artist and quickly assess what's happening," says Wells. "You want to hear somebody lost in their own performance with a complete lack of self-consciousness. For me, the goal is to shine the best light on the artist themselves and help them be as true to themselves as possible. I'm more the basketball coach than the player." It's this philosophy that has helped Wells write and produce some of the best-selling and highest-charting tracks of the past 15 years.
Wells scored his first mega-hit with Celine Dion's "The Reason," a track co-written with Carole King and Mark Hudson. Produced by legendary Beatles producer Sir George Martin, the track became a Top 5 hit in Europe and helped the album Let's Talk About Love sell more than 35 million copies worldwide. Wells' keen, adept musicality, versatility and mastery of multiple instruments quickly became the worst-kept secret in the industry as artists ranging from OneRepublic ("Apologize", "Stop and Stare"), pop superstar Pink ("Why Did I Ever Like You") to singer-songwriter Rufus Wainwright ("Across the Universe") to Adele ("One & Only) all called on Wells to write, produce or perform on the track. "It's about trying to create something compelling, regardless of genre," says Wells. "I grew up listening to everything and never wanted to limit myself to one particular sound."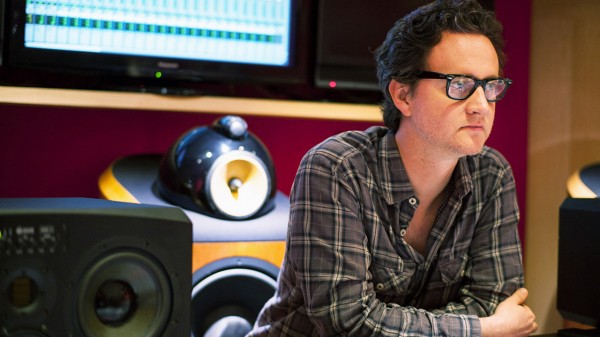 Prior to producing, the Ontario native had a long, varied history of musicianship. At 3, already self-taught on drums, Wells' grandmother taught him piano. Professional classical and jazz piano studies would follow four years later, with Wells splitting his lessons between jazz and boogie-woogie and Bach and Beethoven. A debilitating bone disease at the age of 11 left the producer in a wheelchair for two years with casts on both legs, enabling Wells to absorb and internalize a myriad of musical styles.
In 1990, Wells moved to Los Angeles and studied with famed jazz composer, pianist and Prince's string arranger Clare Fischer. It was Fischer who began recommending Wells for work and eventually, the songwriter would link with legendary music industry executive Miles Copeland, founder of I.R.S. records and manager of The Police. After recording, and subsequently shelving, his own album — "It was a great lesson in what never to repeat" — Wells turned to producing and writing for others. A renowned musician on many instruments plus a Grammy winning mix engineer, Wells has a core knowledge is essential and rare, and it's why rapper Theophilus London can roll to Wells' studio in the morning and Dua Lipa can cut a track later that afternoon with both feeling confident with the results.
Wells has developed several acclaimed pieces of music software, a signature series of 4 plugins with Waves, and a tube compressor named "El Rey" in partnership with Studio DMI and Acustica Audio.
Wells also donates 3 annual music scholarships at his alma mater Humber College, and gives away both a new drum kit and a new Roland synth keyboard every 3 months from his instagram account @sirgregwells.
This unparalleled versatility, spirit, and musical fluency continues to make him one of the most talented and sought-after producers, songwriters and musicians in the industry.